Globe Star Valves Pvt. Ltd.
Globe Star Valves is Manufacturer of teflon lined valves, pipes, fitting and accessories, specialised in develop and produce of PTFE lined molded, machined, corrosion resistant products for chemical, petro-chemical, pharmaceutical, paper, water treatment etc...

They were facing Lots of issues in Maintaining stock, Purchase Planning, and Production planing as well as calculating production cost. Managing their employees and tracking their KPIs & KRAs with transparent and smooth HR Management was their second biggest problem.

We have Implemented Odoo CRM, Sales, Purchase, Inventory, Manufacturing, Accounting, Helpdesk, Project, Task, HRMS & Payroll, E-mail Marketing, E-Learning etc with lots of New development like Tender Management, Agent Commission Tracking, Sales person wise Target Tracking and Lots of automation like auto create Purchase Order & Manufacture Order, Auto assign lead to concerned sales person etc.

By our successful Implementation the client was very much satisfied, and they have faced lots of improvement in each and every department of his business. they have reduced WIP, as well as Dead Stock. Their production cost reduced a lot which became the main tool to increase their profit.

Srivaru Motors Private Limited
Srivaru Motors Pvt Ltd is a E-Bike Manufacturer, based in Coimbatore, India. They have multiple dealers in all over the India, who provide sales & Service for E-Bikes within his city.
Client has multiple issues like Warehouse Management, Dealer Management, Production and Procurement Management, Repair Management, Warrenty Management etc.
We have Implemented CRM, Sales with E-Commerce Integration, Purchase, Inventory, Manufacturing, Quality Control, Accounting, Repairs, Helpdesk, Project, Task, HRMS & Payroll with Multiple Company Setup. As all his dealers is also use Odoo to manage their all the business departments. We have developed Many Modules like Warranty (to track part wise warranty as well as Bike warranty), Lot's of development in Repair Management, Manufacturing, and in Quality Control.
After 100% Successful Implementation, client is easily able to manage his all the operations as well as the business operations of all his dealers and they have achieved 2X Growth in sales as well as Profit with the help of our expert functional consultants.


Athab AL-Nasaem LLC
Working in B2B & B2C Food and Grocery Trading Business, Located in Oman. They have their Multiple stores in Oman, as well as they have Food Trucks through which they deliver the goods in multiple stores.
Their Major issue is to manage their warehouse, as well as Delivery truck stock. They also want truck wise daily sales report.
We have Successfully Implemented Odoo POS, Sales, Purchase, Inventory, and Accounting. We have developed many things in POS as well as to manage their truck Inventory which needs to align with the flow of their business, and the client is very much satisfied with the successful implementation.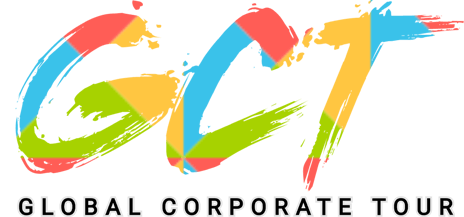 Global Corporate Tour
Working in Tours & Travel Industry Having specialisation in organising Corporate Tours, Group Tours, Bike Tours etc.
Client having majour issue in the management & Tracking of their sales team as they were having 100+ sales person so generate many leads every day and they were unable to manage them properly.
We have Implemented CRM & Sales where we have done integration with their all the digital lead generation portals like Facebook, Instagram, Website etc to auto capture the leads. We have also developed Many Security groups so that the Manager of one team can access the leads, orders and contacts of his team members only but can not access the records of another team members.
After Successful Implementation, the sales of the client increased a lot due to increased 37% performance in lead followups. they have saves many hours of each day in manual administrative tasks, and by Dynamic Reporting they have improved their sales a lot.

Nikita Distributors
Nikita Distributors is devoted to bringing the latest technology to India. It is a company set up specially by the Nikita Group to focus mainly on the Indian market and capitalize on the trends in one of the fastest-growing economies in the world.
They have strong support of resources available for the brands They represent – multiple retail stores, service centers and a centrally headquartered office that helps them to distribute brands they represent in a very efficient manner. They are present in 450+ stores pan-India and the number grows every day.

They manage the complete repairing solution of the brands they are connected with. so managing the service tickets, and their live status tracking was their biggest problem. They also face the issue in managing the inventories and tracking the parts movements of their each service centres.

We have Implemented Help-desk with Sales, Purchase, Inventory and Accounting for their all the Service Centers cross India. through which they are successfully operate all their service centers centrally and track each tickets from a single Dashboard. We have also set many automated actions which reduced their manual efforts by 38% which will become the main force of their Growth.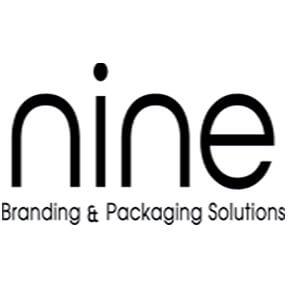 Nine Packaging Private Limited
Nine Packaging Pvt Ltd are the Provider of Packaging solutions. They provide multiple packaging solution to their clients.
As their products are completely customizable, and unique for all their clients, their majour pain points is to track the after sales process, procurement of the materials, purchase planning as well as production planing of their each orders.
We have Implemented Sales, Purchase, Inventory, Accounting & Manufacturing with lots of customisation based on their industry specific requirements so they can easily track and manage the post sales operations by automated production planing and purchase planing.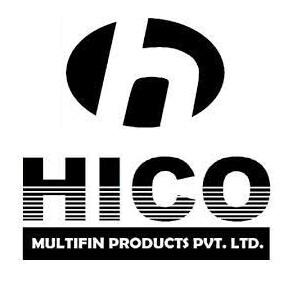 Hico Multifin Products Pvt Ltd
Hico Multifin Products Pvt Ltd was set up in Kolkata in the year 1992, to Manufacture and trade in various Mild Steel (MS) Products.
As their product Price are highly fluctuating based on the daily price update in the Metal, we have Integrated their E-Commerce website to live fetch the daily price of all the product and based on that daily SO get effected.

We have Implemented Odoo Sales, Purchase, Inventory, Manufacturing and Accounting with Tally Integration. We have also developed Tender Management as per their need.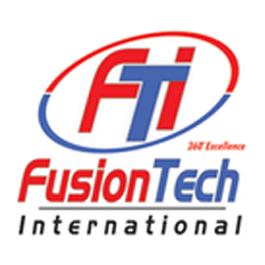 Fusion Tech International
Fusiontech international is an Industrial Machinery Manufacturer based in Ahmedabad, Gujarat, India. They manufacture the machinery for the Detergent & Soap Industry, Bakery & Food Industry, Paper Industry, Packaging Industry, etc.

Because of their multiple divisions, they were unable to manage them manually, and lost plenty of business every year.

To Resolve their business problems, We have Implemented Odoo CRM, Sales, Purchase, Inventory, Manufacturing and Accounting with Marketing Automation to automate their all the business operations.

After Successful Implementation of all the modules, they have successfully transformed their complete business from people dependent to system dependent and we, as their technology partner became the key of their success.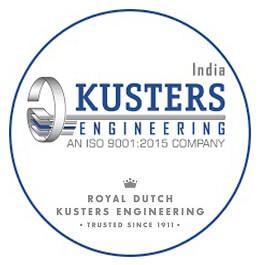 Kusters Engineering India Pvt. Ltd.
Kusters Engineering is world's leading Manufacturer of custom-designed currency disintegration systems and coin crushing systems.
We have Successfully Implemented CRM, Sales, E-mail Marketing and Marketing Automation to achieve the growth in the sales as per the expectation of the client, and we are really happy that Kuster Engineering achieved his ROI in very short timeframe, and successfully utilising Odoo ERP software in his business from long time.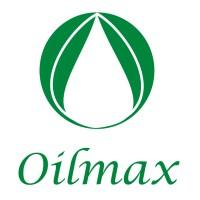 Oilmax Systems Private Limited
Oilmax Systems Pvt Ltd is Manufacturer and Exporter of Centrifugal Oil Cleaning System along with Industrial Waste management products.

We have Successfully Implemented CRM, Sales, Purchase, Inventory Manufacturing, Quality Control, Accounting etc. and client has automated all his business operation through Odoo, and highly satisfied with the ROI with his Investment in Odoo and in Teknovative Solution.