Best ERP Software for Small and Medium Business

Automate your sales, production, inventory, dispatch, purchase, Q.C.
and other business operations with ease.
Best manufacturing ERP software, best ERP for manufacturing, odoo ERP implementation, best ERP software for manufacturing in India, manufacturing ERP software, company, odoo ERP integration, best manufacturing ERP system, odoo ERP for manufacturing, odoo ERP consultant.

Welcome to our website, where we are excited to introduce you to the world of Odoo ERP software. In today's fast-paced and competitive business environment, efficiency, productivity, and streamlined operations are paramount. Odoo ERP software is designed to meet these needs and take your business to new heights.

Odoo ERP is a powerful and comprehensive business management software that integrates various functions and processes into a unified platform. From sales and CRM to inventory, manufacturing, accounting, human resources, after sales support and more, Odoo ERP provides a seamless and integrated solution for managing your entire business ecosystem.
Discover how Odoo ERP can transform your business, streamline operations, and drive growth. Unlock the full potential of your organization by leveraging the integrated solutions and comprehensive features that Odoo ERP offers.

All-in-One Solution: Odoo ERP brings together multiple business apps into a single, user-friendly platform. So you can manage your entire business operations in one place.

Modular and Flexible: Odoo ERP is modular in nature, allowing you to customize and choose the specific modules that suit your business needs.

Streamlined Processes: With Odoo ERP, you can streamline your business processes, eliminate redundant tasks, and automate manual operations. This saves time, reduces errors, and increases overall efficiency.

Real-Time Data Insights: Odoo ERP provides you with accurate and up-to-date information, empowering you to make informed decisions, and identify trends.

Enhanced Collaboration: Odoo ERP allows teams to work together seamlessly, share information, and enhancing productivity and promoting a culture of teamwork.

Scalable and Cost-Effective: Whether you are a small startup or a large enterprise, Odoo ERP scales with your business. It offers the flexibility to adapt and grow as your needs evolve, eliminating the need for costly system replacements down the line.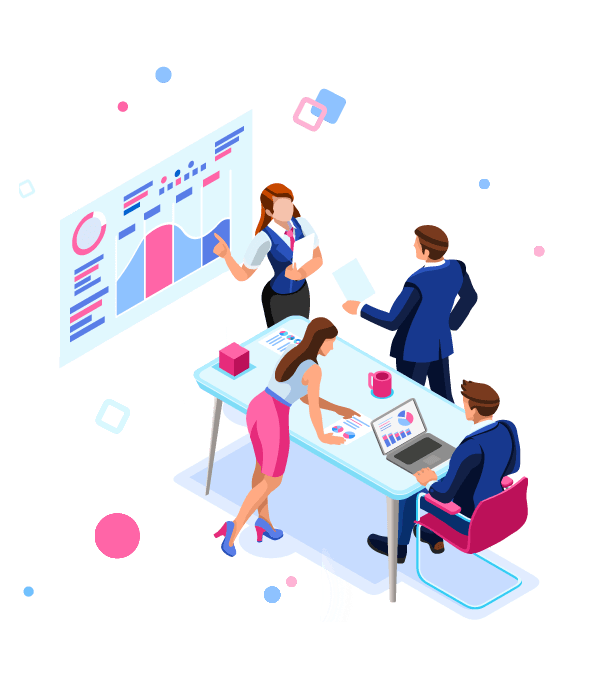 In any business, leads are everything. Leads are the potential client for the future, so it is necessary to manage it effectively to convert the lead into sales

Our CRM into integrated with all the major lead generation platforms like Facebook, Instagram, B2B Portals, Websites, etc. so it will Auto-create all the leads as well as Auto-assign each lead to the concerned person, so they can manage all their leads from a single platform with ease.
With Teknovate CRM, you can create a professional quotation in just a few clicks and send it. It will save lots of time and effort for your employees and they can invest in some productive work and improve sales with ease.

Lead Management
Auto-create lead, Auto Assign Leads, and Manage them with stages.

Quotation Management
Create a professional quote in a single click, & send to the client by mail

Order Management

Create Proforma Invoice as well as a sales order in one click from Quotation
Price-list & Discounts

Manage customer-wise price lists and discounts for better management
Multi-Currency

Create Quotations and order in multiple currencies and become truly global
Advance Reporting

create more than 100 reports in multiple formats like pivot, graph, etc. to track and analyze your business

Warehouse/Inventory Management
---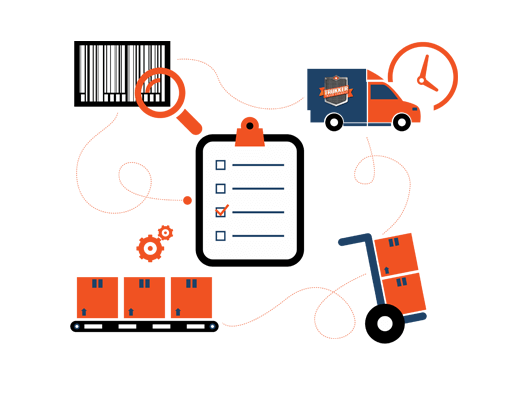 Odoo Inventory Management is a robust and comprehensive software solution designed to help businesses effectively manage their inventory. It provides a centralized platform to track, control, and optimize stock levels, streamline order fulfillment, and enhance overall inventory operations.
Real-Time Inventory Visibility
Streamlined Order Fulfillment
Optimized Warehouse Operations
Automated Replenishment
Integration with Other Odoo Modules
Odoo Inventory Management can transform your inventory operations, increase efficiency, and reduce costs. Simplify your inventory management processes, gain real-time insights, and optimize your stock levels with ease
Multi-Location

Manage all inventory moves of Multiple warehouses from multi-location through a single dashboard

Barcode Supported

Manage all your transaction with a barcode to avoid mistakes and increase the speed of operation

Lot & Serial Tracking

Track your products with a lot and serial number to increase trackability

Stock Forecasting

Auto-generate forecasted stock based on pending receipt & dispatch Auto-generate helps you to plan your purchase & sale

Stock Valuation

Auto calculate stock costing with landed cost and generate stock valuation report

Interactive Dashboard

Track & Manage all Inventory moves like Receipt, Internal moves and Dispatch from a single dashboard with multiple filter facility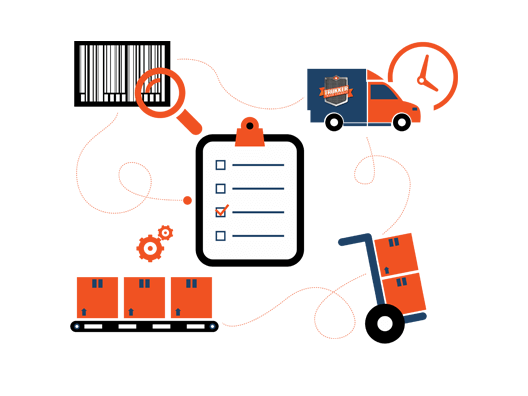 Odoo Purchase Management is a comprehensive software solution that enables businesses to manage their procurement process effectively. From requesting quotes to placing orders, tracking deliveries, and managing supplier relationships, Odoo Purchase Management provides a centralized platform to streamline and automate your purchasing operations.
Simplified Procurement Process
Supplier Management
Purchase Requisition Workflow
Automated Order Processing
Real-Time Inventory Integration
Purchase Analytics and Reporting
Odoo Purchase Management can transform your procurement process, optimize supplier relationships, and drive cost savings. Simplify your purchasing operations, gain real-time visibility, and improve collaboration with your suppliers.

Request for Quote

Create and send Requests for quotes to your vendors to get the best and latest price
Quote Comparison
Compare multiple quotes to get the best deal, and reduce your purchase cost

Track Pending Receipts

Get all pending receipts in a single dashboard, with multiple filter facility

Purchase Planning Automation

Auto Create PO through routing from minimum quantity rule & sales to avoid stock availability issue

Drop Shipping

Allow your vendor to directly dispatch at your customer location to reduce cost

Supplier Evaluation

Evaluate your supplier with various parameters, helps you to take better decisions on time

Accelerate Your Growth Now...

Implement ERP into your business and increase the productivity of your resources
In this, Tell you how to grow your business with help of our various software like best manufacturing ERP software, best manufacturing ERP system, best ERP for manufacturing, odoo ERP implementation, odoo ERP integration, best ERP software for manufacturing in India, manufacturing ERP software, odoo ERP for manufacturing, odoo ERP consultant.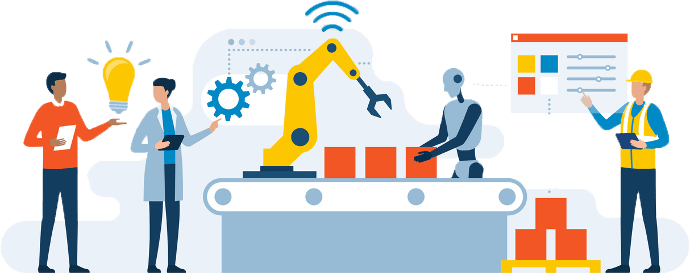 Our Manufacturing ERP software will Auto plan production orders based on your available stock, and new orders received. It will save many hours for your production manager.
It will also calculate the requirements of the raw materials based on your production orders, and if anything is needed, it will auto-create a Purchase order & intimate the purchasing department to buy it.
Track each process of your live production, and also calculate the exact production costing of each production batch, which includes the cost of raw material as well as your operation cost like electricity, labor, etc.
Advance Reporting tool will help you to analyze and track your complete production operation, so it will decrease your production cost as low as possible, and make your business more profitable with ease.
Raw Material Planning

Based on the Bill of Material of your finished goods, ERP will automatically plan the requirements of your raw material requirement and notify the store and the purchasing department.

Master Production Scheduling

create a master production schedule with a deadline to plan your resources like Machinery & manpower as well as plan your purchase & dispatch accordingly.
Production Process Routing

Define the route and operations of your production process and allocate it to a specific work center so the production work order will be auto-assigned to each work center.

Work order Management

Create and manage your production through different work centers, and track your production process live.

Real-time Production tracking

With Start, Stop, Push, and Block buttons for each work order, track real-time each production process in real-time.

Production costing

Calculate the exact production cost from raw materials consumed in the production & actual time spent in production.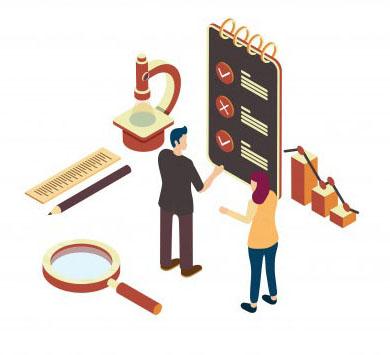 Quality Control Management will help you to track each QC Operation which you generally do on receiving the goods, as well as while the production process.
Create many types of tests like Qualitative, Quantitative, or Measure type with correct values to pass the quality check.
Create and set your control points, QC management will not allow receiving the faulty material inside of your warehouse, from your vendor, or from the production department.
By detailed QC analytical reporting, you to track each operations of your QC team, operation finds out your weak point, and improve your process with ease.
So it will increase your product quality and ultimately your brand value, which will directly affect your business growth.
Quality Control point

Define control points with operation on which you want to create quality check automatically

Define Quality Test

Create various types of quality tests like pass/fail, qualitative, and measure so you can define your test on your own.

Inward Quality Check

Auto-create QC on material Inward & outward and it will be auto-assigned to the responsible person.

Production Quality Check

Auto-create production QC on completion of the production process, for better quality control.

Multiple QC Team

Create and manage multiple quality teams with multiple quality users to track the task & performance.

Quality Dashboard

Manage all the quality teams and quality checks in a single dashboard with all the filters and analytics.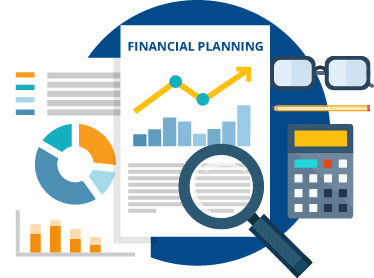 In today's dynamic business landscape, managing finances efficiently is crucial for success. With Odoo Finance Management, you can streamline your financial processes, gain real-time insights, and make informed decisions to drive your business forward.
Odoo Finance Management is a comprehensive software solution designed to empower businesses with efficient financial management capabilities. From accounting and invoicing to budgeting, reporting, and more, Odoo Finance Management provides a centralized platform to manage your financial operations effectively.
Complete Accounting Solution
Budgeting and Forecasting

Efficient Invoicing and Payments
Payment Follow-ups

Set Auto Follow Up for your due payments to manage your cash flow with ease

Multi-Currency

Manage transactions in multiple currencies with an auto currency conversion facility

Automatic Tax Calculation

Calculate sales tax payable and purchase tax receivable with net tax payable automatically from your transaction

Interactive Dashboard

Manage your complete finance like pending payments to do & to receive, bank & cash balance, etc. from a single dashboard

Analytic Accounting

Manage different cost centers and get analytic accounting reports

Multi-dimensional Reporting

Get real-time accounting reports in multiple formats for 360° analysis of your business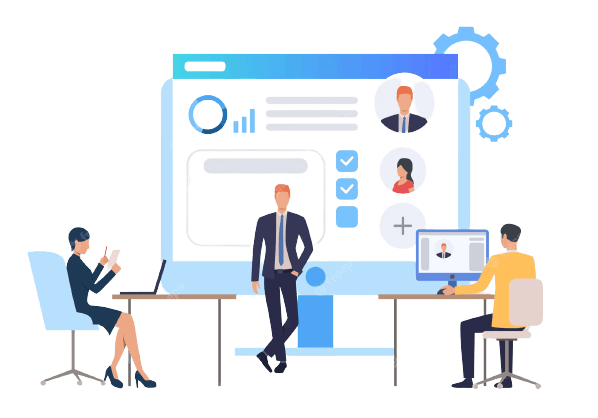 In today's fast-paced business environment, managing human resources efficiently is vital for organizational success. With Odoo HRMS Management, you can streamline your HR operations, automate repetitive tasks, and foster a productive and engaged workforce.
Odoo HRMS Management is a comprehensive software solution designed to help businesses effectively manage their human resources. From employee onboarding and attendance tracking to performance evaluation and employee self-service, Odoo HRMS Management provides a centralized platform to optimize your HR processes.
Recruitment & Employee Records

Odoo HRMS Management allows you to store and manage employee records, contact details, employment history, documents, and more

Time & Attendance Tracking

Odoo HRMS provides attendance tracking features, allowing employees to record their working hours, apply for leaves, and track attendance records.

Payroll Management

Odoo Payroll Management automates the entire payroll process, from calculating employee salaries and deductions to generating accurate payslips.

After Sales Service Management (Helpdesk)
---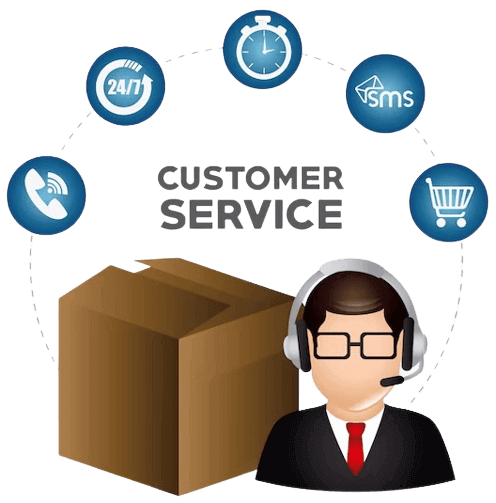 In today's competitive business landscape, providing excellent after-sales service is essential for customer satisfaction and loyalty. With Odoo After Sales Service Management, you can streamline your service processes, resolve customer issues efficiently, and enhance the overall customer experience.

Odoo After Sales Service Management is a comprehensive software solution designed to help businesses effectively manage their after-sales service operations. From managing customer complaint and tracking service requests to scheduling appointments and analyzing customer feedback, Odoo After Sales Service Management provides a centralized platform to optimize your service processes.
Discover how Odoo After Sales Service Management can transform your after-sales service operations, boost customer satisfaction, and drive repeat business. Streamline your service processes, deliver exceptional support, and exceed customer expectations with ease.
Auto Create Complaints

Auto Create daily complaints from mail or through website API integration.

Manage Multiple Serviceteam

Create Multiple service teams and auto assign complaints to the concerned person

Warranty Management

Manage product warranty with product and customers all the details

Teknovate ERP is the best Manufacturing ERP Software with warehouse management and it's inventory management software