Supply chain management encompasses the entire flow of goods or services, including sales, procurement, and storage of raw materials and finished products within a company.
It encompasses various business functions like sales, CRM, marketing, procurement, production, inventory, and logistics. Implementing an efficient supply chain management ERP is crucial for success in this field. 
While numerous ERP solutions exist, many lack customization capabilities to meet specific business requirements.
In contrast, Odoo ERP stands out as a comprehensive and customizable solution that caters to diverse business needs. 
Odoo ERP software enhances purchase and inventory performance through efficient procurement methods, considering factors such as stock levels, sales orders, and logistic rules. 
With Odoo ERP, businesses can adopt customized supply chain management strategies for each product, optimizing manufacturing and delivery processes.
The core supply chain process involves
---
Supplier: They would provide the essential raw materials necessary for the production of the final product.
Manufacturer: Upon receiving the raw materials from the supplier, they would initiate the manufacturing process for the end product.
Distributor: Once the final product is produced, the distributor will proceed to dispatch the finished product to the customer.
Customer: Once the customer purchases the product from the distributor in a satisfactory condition, the supply chain process reaches its culmination.
Why Odoo ERP is best for Supply chain management?
---
To ensure smooth and seamless management of all operational processes and maintain a streamlined flow, an ERP system with an extensive range of features is indispensable. When it comes to feature-rich ERP solutions, Odoo is the ultimate choice.
With Odoo, businesses can effortlessly handle essential elements of supply chain management, including procurement, production, distribution, and overall workflow, simplifying operations and achieving optimal efficiency.
Odoo ERP is an exceptional solution for supply chain management. With its comprehensive modules, real-time data synchronization, and customization options, it enables businesses to optimize procurement, inventory, production, logistics, and distribution processes. 
Odoo ERP is a reliable choice for businesses seeking to enhance their supply chain management and achieve operational excellence.

Unified business solution
---
One of the remarkable aspects of Odoo is its seamless integration among applications, which presents a significant advantage for your supply chain process.
When a customer places an order on the e-shop, Odoo automatically generates a Sale Order in the backend. Upon confirming the Sale Order, it generates a purchase order for the supplier to procure the required raw materials.
As the products are received and registered in the inventory, Odoo initiates the creation of a manufacturing order for the manufacturer. The manufacturer assembles the end product using the provided raw materials and sends it either to the retailer or directly to the customer. 
Once the manufacturing process is completed and the product is ready for delivery, Odoo generates an invoice, and upon payment, it records the payment, marking the end of the process.
Once the manufacturing process is completed and the product is ready for delivery, Odoo generates an invoice, and upon payment, it records the payment, marking the end of the process. 
These entire operations are automated within Odoo's interconnected applications, eliminating the need to switch between multiple applications for managing different tasks efficiently.
Benefits of Odoo ERP Software for Supply Chain Management
1. Streamlined supply chain process
Odoo ERP software facilitates streamlined supply chain processes by integrating various modules such as procurement, inventory management, production planning, logistics, and distribution. 
This integration ensures seamless coordination and flow of operations, leading to improved efficiency, reduced delays, and enhanced customer satisfaction. By centralizing and optimizing these processes, businesses can minimize errors, eliminate redundancies, and achieve greater control and visibility over their supply chain activities.
This ultimately results in improved productivity, cost savings, and a competitive advantage in the market.
Odoo ERP software provides real-time data visibility throughout the supply chain. It enables businesses to access up-to-date and accurate information on inventory levels, production status, order fulfillment, supplier performance, and more. 
With real-time data synchronization, decision-makers can make informed choices, respond quickly to changes, and proactively address any issues that may arise.
This level of visibility enhances operational efficiency, enables better demand forecasting, facilitates effective inventory management, and promotes agile decision-making. By having a real-time view of the supply chain, businesses can optimize their processes, minimize risks, and improve overall performance.
3. Adaptive warehouse management

Odoo ERP  warehouse management module incorporates and leverages a multitude of features to enhance productivity, efficiency, and quality analysis.
Additionally, it efficiently handles key performance indicators (KPIs) with real-time data, manages internal/external locations, and optimizes supply chain operations. 
These robust features empower business partners to oversee incoming and outgoing shipments, make critical decisions regarding inventory management, and optimize supply chain processes, among other benefits.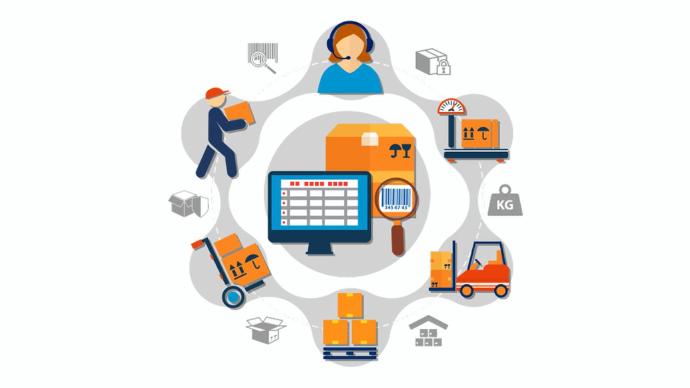 With the implementation of Odoo ERP inventory management becomes a crucial responsibility in every business. 
It enables accurate tracking of goods availability and ensures continuous monitoring of their status for seamless operations. Odoo ERP empowers businesses to maintain strong vendor relationships by creating comprehensive vendor lists and effectively managing their requirements. 
It facilitates making appropriate offers to vendors, fostering collaborative partnerships, and ensuring efficient supply chain management.
5. Logistics & Shipping Management

Odoo ERP simplifies logistics and shipping management, providing comprehensive monitoring capabilities at a detailed level. 
It offers built-in tools and support for logistics, serving as a valuable asset for forward-thinking companies and manufacturers. 
With Odoo ERP, businesses can efficiently track and manage shipping operations, ensuring seamless coordination and timely delivery. The system's logistic support features contribute to streamlined processes and enhanced efficiency in supply chain management.
Odoo ERP software offers extensive customization options, allowing businesses to tailor the system to their unique requirements and workflows. 
This flexibility enables seamless integration with existing processes and systems, ensuring a smooth transition during implementation. Businesses can configure modules, workflows, forms, reports, and dashboards to match their specific needs. 
This customization capability empowers organizations to adapt the software to their industry, business size, and operational preferences. 
Customizing Odoo ERP enables businesses to optimize supply chain management, enhance user adoption, and align the system with their specific goals and objectives.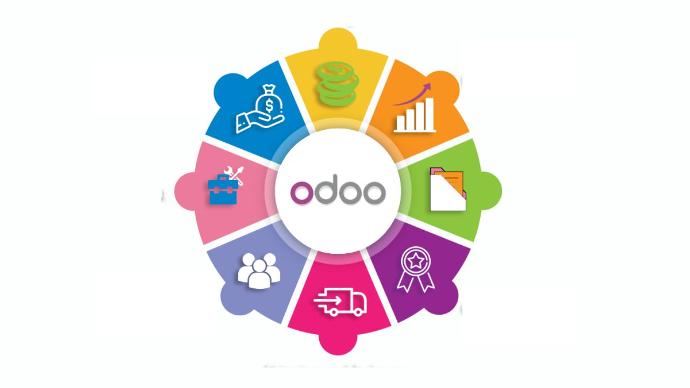 Odoo ERP offers advanced features like barcode scanning, demand forecasting, serial number tracking, and supplier management, enhancing supply chain management. 
These features improve inventory accuracy, enable proactive planning, ensure product traceability, and streamline supplier interactions. 
By leveraging these advanced capabilities, businesses can optimize their supply chain operations, make informed decisions, and achieve improved overall performance.
Teknovative Solution is an Indian-based provider of comprehensive business management automation software serving global clients. 
With expertise in Odoo Consulting, Customization, Development, Implementation, and Integration, we have delivered high-quality solutions across various industry verticals.
Our commitment is to deliver affordable software empowered by the latest technologies for our client's growth. 
Backed by a global team of business consultants and technology professionals, we focus on delivering results and accurately analyzing business requirements. 
Our mission is to provide optimal solutions with the necessary customizations during Odoo ERP Inventory Management, enabling organizations to expand and thrive.
  Schedule

 a Free Demo on Odoo ERP Supply Chain     Management !!



---
inventory management, odoo inventory,warehouse management system,
Odoo erp software, Supply chain process,why odoo erp,benefits of odoo erp,odoo inventory,warehouse management system,inventory management