Odoo ERP is user-friendly, flexible, scalable, fully integrated, and customizable software with a wide range of accurately designed business applications in its database. The software is commonly used to meet business needs like:
CRM
Sales
Accounting
Inventory Management 
Manufacturing
Quality control
Delar & Distribution 
Retails
Project Management
Helpdesk (After Sales Support)
Website & E-commerce
Management of Human Resources (HRM). 
This consolidated software is designed to meet all the major business needs regardless of all the business sizes. 

There are various versions of Odoo ERP Software designed accurately to fulfill every need of small, and medium-sized industries, such as Odoo Community, an Enterprise version that approves upgrading an organization's process and productivity. 
How is Odoo better than other ERPs?
---
Odoo has a built-in integration framework, which allows it to seamlessly integrate with other applications such as CRMs, e-commerce platforms, and third-party tools. This means that businesses can continue to use their existing tools and workflows while still benefiting from Odoo's functionality.
Odoo is a user-friendly interface that makes it easy to use for both technical and non-technical users. This improves adoption rates and reduces the need for extensive training.
While Odoo's modular design allows businesses to only implement the specific modules they need. This makes the software more flexible, easier to use, and less expensive to implement compared to other ERP solutions.
As Odoo can be deployed on-premise or in the cloud, giving businesses the flexibility to choose the deployment option that works best for them. This means that businesses can scale their deployment as their needs change over time.
It is accessible on mobile devices as odoo apps, which means that employees can access the system from anywhere, at any time, on any device. This improves productivity and allows businesses to stay connected even when their employees are on the go.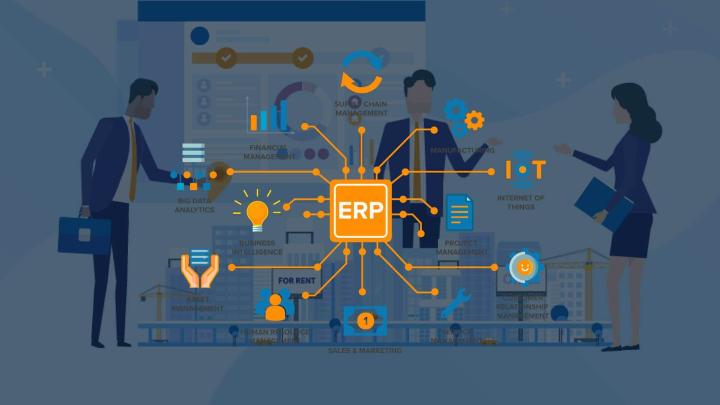 Advantages of Odoo ERP for Business Operations
---
By streamlining all these essential operations within a single platform, Odoo ERP Software ensures that businesses have a 360-degree view of their entire operations, allowing them to make data-driven decisions, optimize their workflows, improve productivity, and reduce costs.
Additionally, with its modular approach, businesses can easily add or remove features based on their evolving needs, making it a highly scalable solution for businesses of all sizes and industries.
Odoo ERP Software is the finest option to offer a range of affordable pricing plans for businesses looking to unlock advanced features and capabilities, making it a highly flexible and customizable solution that can cater to the unique needs and requirements of any organization.
Odoo ERP Software user-friendly interface is designed to simplify complex business operations and make the software accessible to users of all levels of technical expertise.
With intuitive navigation, drag-and-drop functionality, and customizable dashboards, users can quickly and easily access the tools and information they need to manage their daily tasks and make informed decisions.
Odoo ERP Software covers a diverse range of modules to aid users in their day-to-day operations in a timely and effective manner.
Why Choose Odoo ERP for your Business?
---
Odoo ERP Software ensures the best service that allows businesses to customize and modify the software to meet their specific needs without any limitations, providing a flexible and adaptable solution for businesses of any size and industry to sustain in a competitive market.
By providing an integrated platform for various business functions such as accounting, HR management, sales and marketing, project management, inventory management, and more, Odoo ERP Software streamlines operations and facilitates seamless coordination between different departments, ultimately resulting in improved efficiency, increased productivity, and reduced costs.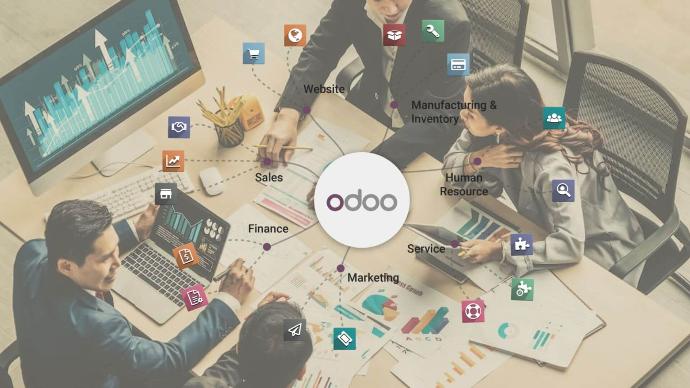 Furthermore, Odoo's modular approach allows businesses to choose and integrate only the necessary modules that fit their specific needs, ensuring a customized and tailored ERP solution that can be easily implemented and supports error-free data migration.

Odoo ERP Implementation offers a wide range of features and functionality to grow your business effectively and cost-effectively. 
With the key advantages of Odoo ERP and its oneness as a cloud-based ERP with its remarkable service at a budget-friendly cost to encourage your small and medium-scale business. 
Why trust Teknovate Solution for Odoo ERP Implementation?
---
Teknovative Solution is a one-stop business management automation software provider based in India and caters to the world from last more then 7 years. As per our expertise, we have delivered
Odoo Consulting Services 
Odoo Customization
Odoo Development
Odoo 

Implementation

Odoo Integration 
We have provided all our customers globally under various industry verticals with top-notch quality. We are acknowledged with the Odoo versions and modules.
We are committed to delivering affordable business management automation software to our clients, with the latest and most effective technologies that can serve as a powerful tools for their growth. Our mission is to provide the best possible service to our customers.
Our global team of business consultants and technology professionals helps organizations to expand their business with effective growth. 
Our approach is results-oriented and highly focused on accurately analyzing business requirements. This ensures that during Odoo ERP Implementation we only offer the necessary customizations to provide an optimal solution.
Feel Free to Contact Us for any Queries
---
odoo development,erp solution,why use odoo,erp solutions,erp software,odoo erp software,odoo development,erp solution,why use odoo,erp solutions,

Why Odoo ERP Software